The author owns Dvorachek Farm and Industry LLC, a custom manure application company in Brillion, Wis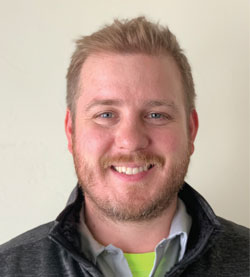 As I sit in my office amid piles of work I need to catch up on from the long, extended manure hauling season, I have flashbacks to the "exciting" fall we all had . . . broken safeties on rippers, more blown hoses than a guy would care to remember, and tying chains and straps together to get equipment pulled out of muddy fields. Those were just some of our issues, but I know our challenges were no different than most applicators in the Midwest.
I then had a warm, positive feeling come over me as I thought of all the phone calls I shared with other professional nutrient applicators. For a while in October and November, we were sharing our daily miseries, and the big question was, "How are we going to get this all done?"
For the most part, we are going to get it all done. We are going to get our customers through and have our best year yet in the worst conditions Mother Nature has ever thrown at us!
Working as a team
I talked with many applicators, most of whom I am lucky to call friends, on the daily struggles they were going through. I would try to help and leave them with a positive note and the hope that the rest of the day, week, and season were going to be better. It had to get better. We, as a custom applicator group, are extremely resilient.
As the season progressed, I found we were talking more and more about how we could assist one another by helping each other's customers and sharing equipment and resources as much as possible. I am very proud to be in an industry where when things get tough, we can band together and share ideas, equipment, and any other resources we have available to help each other get the job done.
In a year when farmers were already struggling to get crops off, customer relations were also a sensitive aspect of the business. They needed to help us manage how we were going to get manure out of storage and do it as best we could with the conditions we were handed.
We pump about 250 million gallons a year, running two transfer crews and one directing crew. Our company was moving anywhere there was ground that was even marginally ready to go. And that often brought up tough conversations when a customer was expecting you to be there until the pit was empty, and instead saw their applicator leaving them with a half-full pit in mid-November.
Normally, that is the time of year we are returning to empty them out one last time before deer hunting or Thanksgiving. But this year was anything but normal. Getting to a place of understanding — and the hope that better weather was coming — was the only thing we had on our side, and hope was a big part of it.
---
"On particularly rough days when I'm sure I can't endure,
I like to remind myself that my track record for getting through the bad days so far is 100% . . .
and that's pretty good."
---
Bad days won't stop us
As the calendar flipped to 2020, I got a text from a customer who wanted to get a little more out of their manure storage. So, we went into the new year with a super early start and more of the same conditions. But, a new year means a new start.
As I leave you with this first column, I'd like to share a saying my lender sent me that I reflect upon often: "On particularly rough days when I'm sure I can't endure, I like to remind myself that my track record for getting through the bad days so far is 100% . . . and that's pretty good." Author unknown
---
This article appeared in the February 2020 issue of Journal of Nutrient Management on page 32.
Not a subscriber? Click to get the print magazine.