The author owns Dvorachek Farm and Industry LLC, a custom manure application company in Brillion, Wis.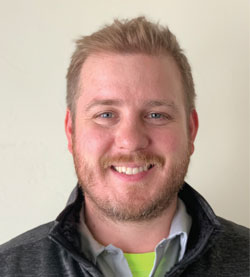 It has been a productive couple months. We finished our pumping season on January 7 and went right into maintenance season. We had to, since our time for repairs was shortened a whole month because of the wet and late fall.
My team jumped into changing oil, filters, and cleaning tractors like we never have before. This year I had my staff remove all the tires, rims, and weights from the tractors to try to get every last piece of mud hiding under cabs and on top of the axles. It's amazing what you can find hidden behind wheels and tires. I think we are going to add this practice to our maintenance program every year. Once the easy stuff was done, we took all our tractors to our local dealer for their regular winter maintenance.
While the tractors were gone, we pulled pumps in to the shop and started dismantling the plumbing for their winter inspections. We like to check them every year just to make sure there is no odd wear going on, or to see if there is a potential problem we can catch before a major malfunction occurs.
As all of this is going on, other guys are still washing what's left of the hose carts and tanker so we can start inspections on them.
We go through all our dumpster hinges to make sure the hoses in them have no leaks. We also make sure all our lights on our dumpsters are in working order. This last year we welded some holders to the dumpsters to keep cleanup tools like scrapers and shovels. It's been a nice addition because people on-site can start cleanup as soon as we are done pumping. They don't have to wait for the service truck to arrive with helpers to move equipment to the next field.
One project that always seems to take a couple days is cleaning and reorganizing our service vehicles. During the fall rush, things always get jumbled around, and items need to be reorganized and restocked. Having a couple service bodies with bins for parts inside each vehicle has been a very nice addition that our crew leaders have come to appreciate. The ability to stock their trucks with most of the items they will need in the field has saved a lot of down time from running for parts.
Those service bodies are not cheap to add to the service vehicles. I struggled buying them in the beginning, but now that I have seen how they can save us time, it's not such a hard pill to swallow.
Lastly, our favorite job of the winter is going through our 20-plus trailers. We send them across the street to a neighboring truck repair shop, and they give us a list of things to fix so they can give us the Department of Transportation (DOT) stickers we need to run them legally down the road. That has become a practice that has worked very well for us. We don't have a certified guy in the shop, but I have plenty of employees who know how to use a wrench. Once all the trailers are done, we start on new projects for the year and tie up any loose ends that we need to have done before the spring rush.
In the winter, I also like to attend meetings and send all my employees to trainings that are available to us through educational venues such as University of Wisconsin-Extension. I think it helps my guys understand a little more about what's going on around them and feel like they are not just a warm body in a seat. As custom haulers, we all want our team to be as professional as possible, and I think this training helps them to think a little more like I do.
This year we had the most maintenance we've ever had due to all the mud and frozen ground we encountered, and we had the shortest window to do it in. I'm glad all my employees pushed through the winter season, and I'm happy to say we are ready to go when we need to. Now, we just need Mother Nature to cooperate.
---
This article appeared in the May 2020 issue of Journal of Nutrient Management on page 24.
Not a subscriber? Click to get the print magazine.