The author is the vice president of sustainability initiatives and outreach at Newtrient.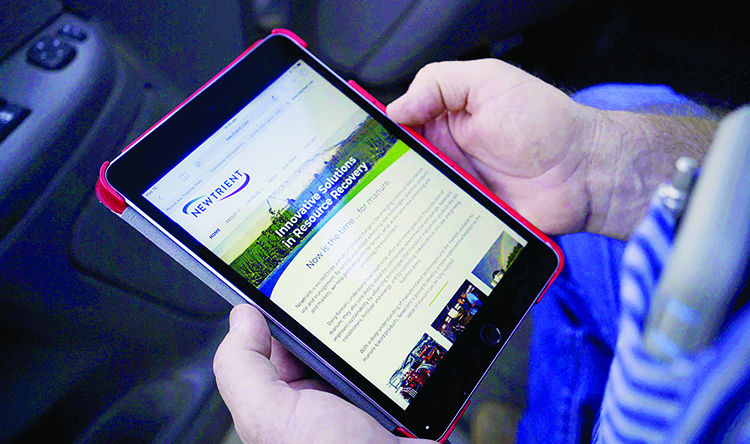 The Newtrient Catalog provides a third-party perspective on many farm technologies and solutions.
As companies and countries continue to set carbon reduction goals and develop environmental strategies, dairy remains an important partner in providing solutions. Today, dairy farms are adopting field practices to improve soil health; feed improvements to optimize cow health; and innovative manure management technologies to produce renewable energy and create valuable renewable fertilizers.
As we look ahead, we are just beginning to scratch the surface on solutions to reduce emissions, capture nutrients, and create renewables in an economically feasible way. The Net Zero Initiative (NZI), an industry-wide pathway to help farms reduce their environmental footprint from field to farm gate, will help foster and raise awareness of these key solutions.
Potential promises
As a dairy farmer, it's likely that you've been approached by a technology vendor, energy company, or feed company with promising solutions to reduce odor, capture nutrients, or create renewable energy on your farm. And, as the need for solutions accelerates, new technologies, practices, and innovations will continuously emerge at rapid rates.
While there's no shortage of solutions and business opportunities, it can be overwhelming to identify and evaluate all of the current solutions. In fact, in the technology space alone, there are over 300 companies in the U.S. that provide technologies to manage manure and capture nutrients.
Unfortunately, we've heard of some farms that adopted a technology to solve one problem, only to face a new problem because the farm didn't choose the right technology or vendor. Other times, farms may not be getting feasible, long-term technology systems, or may not be compensated for the real value that they provide to a project based on the sale of its products (such as renewable energy).
Not every solution is right for every farm or business. The current options need further research, evaluation, pilots, and developed markets to be considered as a real option for most farms.
Read the reviews
This need for more information and evaluation spurred the development of the Newtrient Catalog. It is a free, online, and easily accessible catalog of solutions. It's one of the only available resources for farms to get a third-party perspective to answer some of your burning questions, such as:
Does the technology or solution actually do what it claims to do?
Is this an economically feasible solution for my farm and business?
What type of environmental benefits will I receive from the solution?
What other farms are using the technology or solution?
What type of products does the technology produce, and is there a market for the products?
Many have referred to it as the "consumer reports" of dairy farm solutions. The full catalog can be found at on.hoards.com/NewtrientCatalog. Each potential solution can be searched by vendor or company, type of solution, and on-farm problem that needs to be solved. Before having a conversation with a vendor, we suggest you visit the catalog to read more about their experience and projects.
While the resource is created with the farmer in mind, it's been used by policymakers, investors, and technology developers to incentivize sustainable improvements and investments in dairy. Within the dairy community, we understand that our industry provides many solutions to reduce the environmental footprint, benefiting people beyond the farms and in communities. This catalog demonstrates dairy's commitment and ability to provide viable solutions.

Plans to expand
We know that each dairy farmer's business goals are unique based on farm size, location, and design — and they are continuously changing. In a similar way, Newtrient will be expanding the catalog to include feed and manure additives and conservation best practices that farms can reference to help inform plans that reduce their environmental impact.
Through the Net Zero Initiative, dairy's commitment to be an environmental solution remains strong. It has set out to establish the markets needed to make this possible for farms of all sizes by diversifying revenue, increasing resiliency, and lowering costs. The hope is that the catalog makes it easier for farms and all stakeholders to understand that there are currently many available options, and to help farms find ones that meet their business and environmental goals.
---
If you have questions or would like more information on the solutions listed within the catalog, please contact jamie.vandermolen@newtrient.com.
---
This article appeared in the November 2020 issue of Journal of Nutrient Management on pages 16 and 17.
Not a subscriber? Click to get the print magazine.